Altea: The Artist's paradise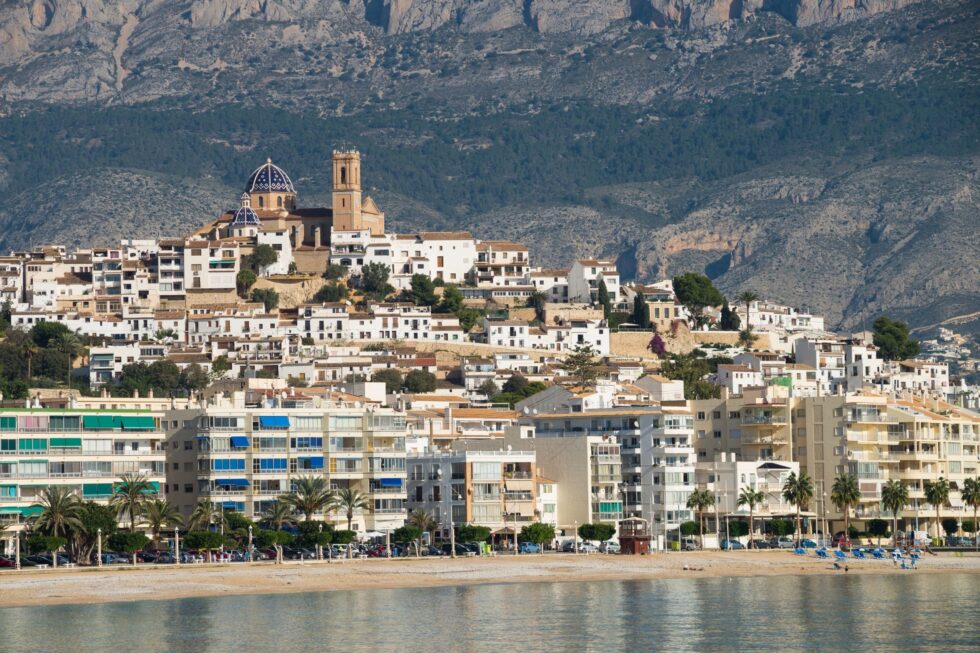 Generally regarded as one of the most picturesque towns in Spain, Altea is nestled a short way along the coast from its polar opposite neighbour Benidorm. While only a few kilometres apart, the differences could not be more dynamic!
While Benidorm has the nightlife and the hustle and bustle of a city, Altea is a jewel in the coast where whitewashed buildings and the sun glinting off the sea are some of the most recognisable aspects of this charming town.
People can happily get lost wandering the streets of Altea, winding in and around the picturesque houses and curving cobblestone streets, stopping along the way to sample some quaint, Spanish shops and tapas restaurants.
Moving on to the heart of the town, the church square is where Altea really cements its reputation as a beautiful, artist's paradise. The iconic Church with its famous Blue and White tiled roof towers above a square that is replete with beautiful bars, stunning views and picturesque portals for the perfect snap!
Outside of the historic square, Altea also boasts a wonderful harbour with many residents availing of the near year round calm waters to enjoy a different side of life on their boats. There are not many better feelings that an early evening cruise around the harbour on a boat, the wind in your hair and the sea at your beck and call, add in a picnic hamper and you are set for wonderful, long sunny evenings.
Also, boasting a wealth of wonderful restaurants to treat you to any kind of food your heart desires, from typical Spanish specialties to steaks and pizzas, you will be spoilt for choice in this wonderful town!
If you are interested in viewing any of our properties in this delightful town, do not hesitate to contact us today, they don't hang around long and the only regret people ever have here is that they did not come sooner!
Property Shop, getting you the Spanish house of your dreams
[widget id="recent-posts-2″]