Albir: A Multinational haven by the sea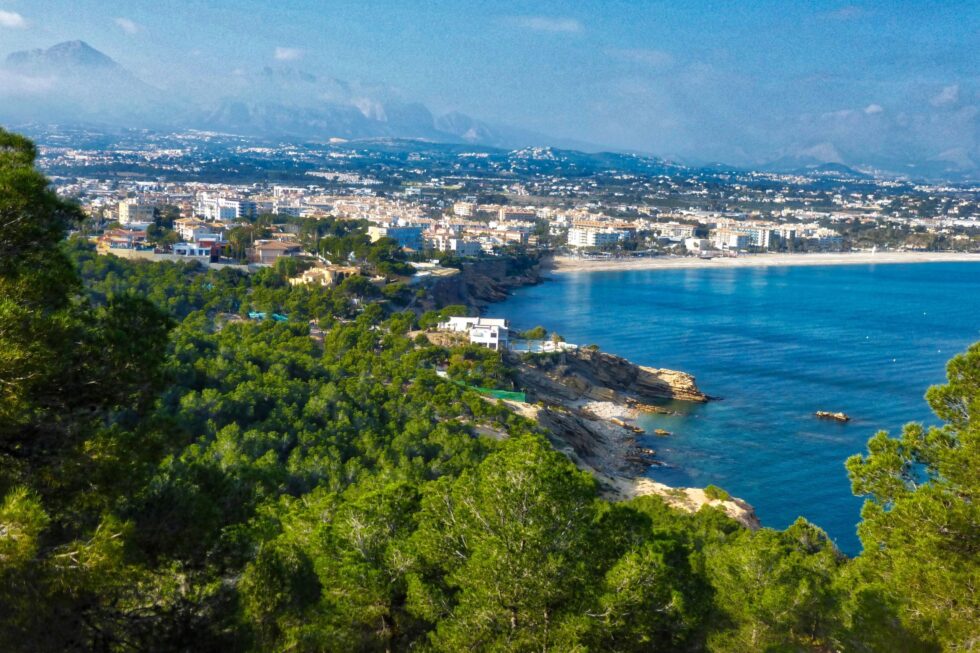 Lying just a few short minutes from the hustle and bustle of Benidorm, Albir is a tranquil haven sitting on the coast between Benidorm and Altea. A true multinational town, people from all walks of life call this charming town their home and feel lucky to do so on a daily basis. Blessed with a beautiful micro climate with near on 300 days of sun a year, Albir gives its inhabitants a choice of lifestyle to suit most desires.
For those who love the sun and sea, Albir's beachfront is the place for you! Lounge around soaking up the rays on the beach or jump in the warm water to cool down. Boats pepper the horizon and a long evening sail around the bay is the ideal way to relax and enjoy beautiful sunsets.
Just across the road from the beach lie a number of bars and restaurants to whet your appetite and tickle the taste buds. Relax overlooking the sea with a glass of what you fancy and just soak up the views. Speaking of views, no trip to Albir is complete without the famous Lighthouse walk! Standing proud atop the mountain, the walk up is one of the most enjoyable of the region, fully wheelchair friendly and the views at the top are worth the effort to go up.
For the sporty or just sport loving, Albir boasts its own Cricket Club and Golf course. Albir's magnificent weather allows Cricket to be played from February to November with regular touring sides coming year on year to enjoy this wonderful spot. The golfers enjoy the ground most weekdays and weekend mornings practising their drives and have tournaments every month or so.
Albir also has a wide range of bars for the discerning patron! Opened in 2018, the Church Irish Bar has quickly become one of the best places to frequent in Albir thanks to its range of services. Live music, divine food from God's Kitchen, full sports coverage…..and Guinness on tap makes this a special place to while away the hours. Many other bars provide different options – Live Sports, great food, hot music and friendly faces, Albir will have the place for you, anytime!
With it being so close to Benidorm, all the theme parks of the region are just a short drive so a day out can include Aqualandia, Benidorm's crowning water park with a multitude of rides both gentle and terrifying! Terra Natura is a park with animal shows and regular feedings. Aqua Natura, another waterpark linked to Terra Natura to allow the best of both worlds. Terramitica is a theme park with rollercoasters, water rides et al so there is never a dull moment around the area.
With beautiful designer homes overlooking the sea, multinational citizens giving the area a vibrant feel, and a wide range of choices to enjoy night and day, as the local Cricketers might say, I don't like Albir, I love it! With an amazing online community in the Facebook page of "We ❤ Albir" you will never be lonely again!
If you are interested in viewing any of our properties in this delightful town, do not hesitate to contact us today, they don't hang around long and the only regret people ever have here is that they did not come sooner!
Due to the incredible demand for this town, a new development is starting construction in 2021 bringing a whole new beautiful dynamic to this incredible town.
Property Shop, getting you the Spanish house of your dreams
[widget id="recent-posts-2″]